Mini Optical Splitter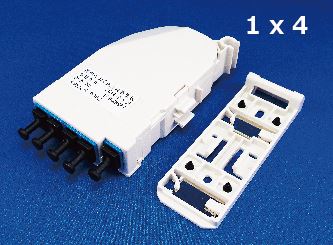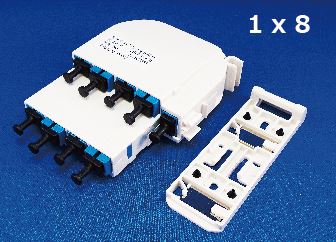 Mini optical splitter can two ways installation, flat and vertical. The base parts attached magnet, it can be mounted to the door of the cabinet and wall. Splitter type are 1x4 and 1x8. Suitable an apartment and small office building.
The base parts and Mini optical splitter easily removed and open 90 degrees, it is very convenient for change of cables. The port type available SC/APC and SC/UPC.
Features
◆ Wall / rack mount
◆ Small and light weight
◆ Horizontal and vertical installation
◆ Easy installation for small space
◆ Attachable by magnet or screw installation
◆ Detachable for future network requirements
Installation