BendSafe® Unreel Box type Single-mode Fiber Optic Indoor Flat Cable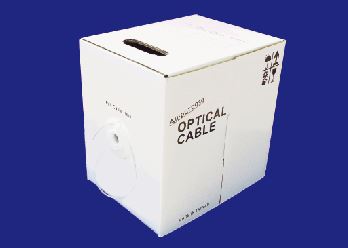 Unreel box type single-mode fiber optic indoor flat cable - 2 cores, cable diameter 2.0mm x 3.1mm.  LSZH sheath color is Black or Beige. Cable length is 500, 1500m box packaging type. 2,000m wood reel type also available.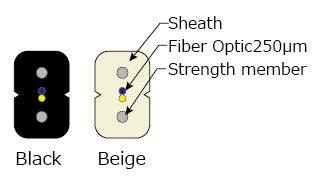 Application & Features
◆ Indoor distribution
◆ 2 parallel FRP strength members ensure good performance of crush resistance to protect fibers
◆ Unreel design, no need to wire rack for installation
◆ Small size and light-weight, Save shipping and storage space and cost.
◆ Easy to dispose green carton package
Compliance
◆ RoHS
◆ ITU-T G.657A1 / OS2